Coalition on Rational and Safe Use of Medicines
The resolution of the conference Millenium Development Goal's Implemention in NIS Countries.
CoRSUM and Association of Pharmacists of Moldova in collaboration with WCC, EPN, Scientific Centre of Drug and Medical Technology Expertise of Armenia, Lviv State Medical University and Public Health School of Kazakhstan.

Participants discussed the Millennium Development goals' implementation in context of public health issues. The main challenges in public health in Moldova and other NIS countries were highlighted as priorities: 
Lack of modern AMR surveillance system in the public health system, including lack of AMR Hospital Passport. 
Low level of effectiveness of microbiology laboratory service and discordance between microbiological service and public health hospitals.
Lack of coordination between human health system and veterinary / agriculture systems in AMR issues.
Insufficient educational programs in medical school and lack of awareness campaign among population in AMR.
Urgent need for National AMR strategic plan and National AMR Task group.
The Conference adopted the Declaration on Antimicrobial resistance that was initially developed during European AMR day – November, 18  and later widely discussed by all CoRSUM members.
Lack of pediatrics dosages and formulations is a barrier to effective, qualitative medical care of children as in Moldova as well in other NIS countries.  The main challenge is a absence of necessary medicines to treat HIV/AIDS and Tuberculoses. In spite of the growing rate of TB and AIDS in children during last 6 years, there is the gap in the procurement /ordering of medicines for children. 
In spite of the fact that the majority of anti-Tb drugs and ARVs are procure through GFTM Fund and hopefully are prequalified  by WHO Prequalification program, some of anti-Tb drugs are produced in Moldova. There is a concern about the quality of such medicines.
The lack of independent/ unbiased sources of literature about medicines exists in Moldova still. General practitioners and pharmacists do not have access to evidence –based information as about medicines as well about treatment protocol s.
There is a insufficient level of transparence in the drug registration and drug regulation in general processes.  Existing processes of the registration of medicines as well as procedures of clinical trials and decision making process about the registration are not transparent.
The educational programs in high school do not use the modern electonical sources of information such Pubmed, Cochrain,  NICE, BNF and others.
Many public health specialists do not use computer, internet , CD or other sources of information. Post -graduation education does not provide the possibility to obtain new skills in computer/internet   still.
In spite of the adopted National Medicine Policy (MOH RM №1352-XV from  03.10.2003: 4.4; 4,6) the  Professional  Associations and Non-for- profit, non-governmental organizations working in public health are not involved in the formulation, adaptation and discussion of the decision process about the current medicine policy.
Pharmaceutical and informational support to the patient with socially-significant diseases (especially diabetes) appears in incomplete volume.
In Moldova there is the absence of the control  system on the promotion of the food supplements to consumers   and accompanying, correct, corresponding to the law on protection of the consumer's  rights  information.
The Conference calls to:
To develop concrete, detailed program on AMR with all stakeholders as from governmental organizations as well from non-governmental, professional medical, pharmaceutical organizations, agriculture/ veterinary structures and Church-related institutions.
In the ordering medicines to take into account the amount of pediatrics dosages and formulations for children , especially with social diseases  such as tuberculosis, HIV/AIDS.
International Organizations that assist countries with medicines supply such as Global fund for TB. AIDS and Malaria , UNICEF to take into account and to include in the plan of drug supply pediatrics medicines.
To activate the work in the computerization of the pharmaceutical service, especially in the social important diseases such as diabetes, TB and other. 
Standard treatment Guidelines develop and adopt with wide range of medical and pharmacy specialists.
To determine conceptual new ways of the collaboration between physicians, pharmacists and other specialists of public health.
To continue the collaboration between governmental and non-governmental organizations in the rational and safe use of medicines in the framework of partnership of CoRSUM.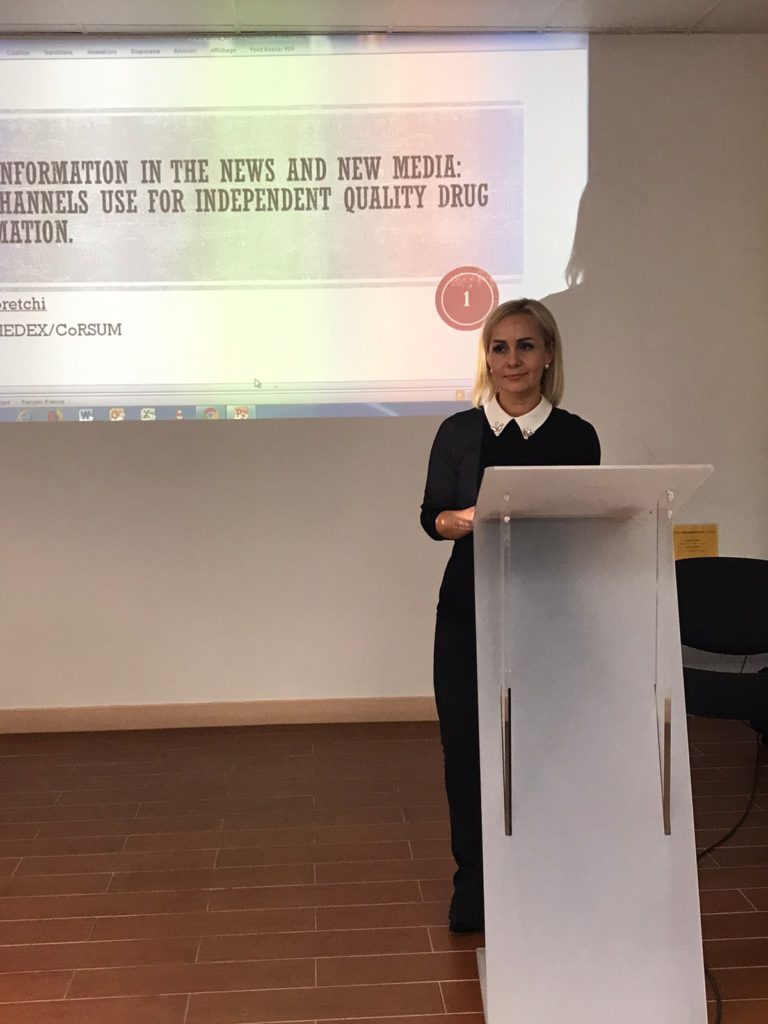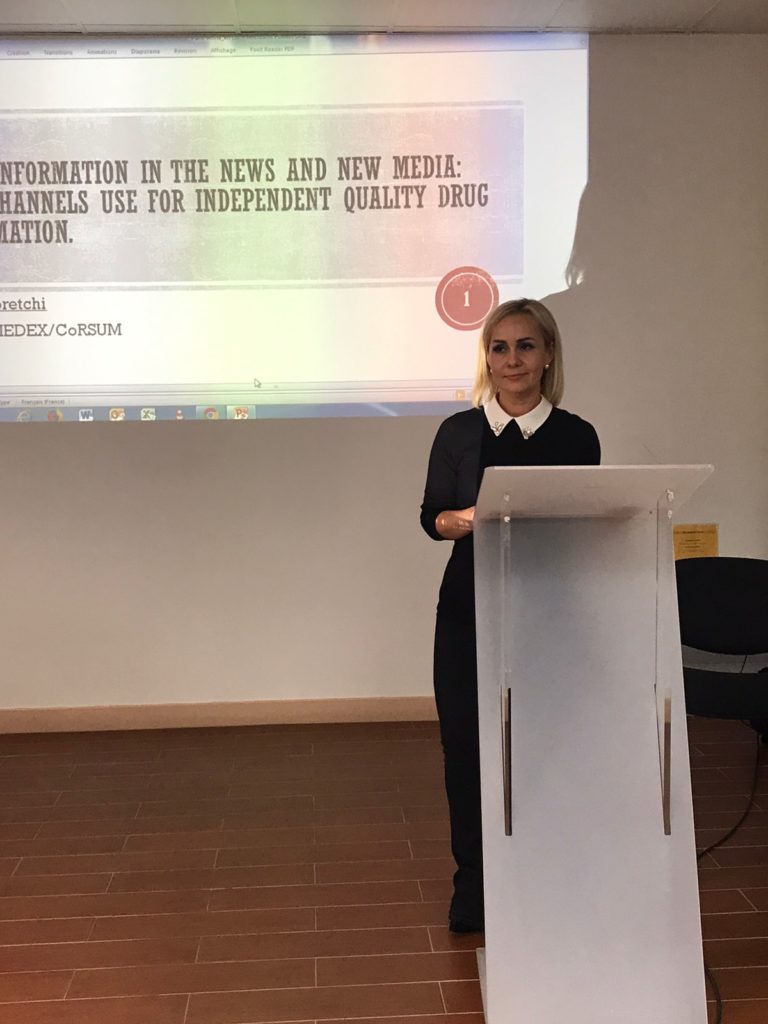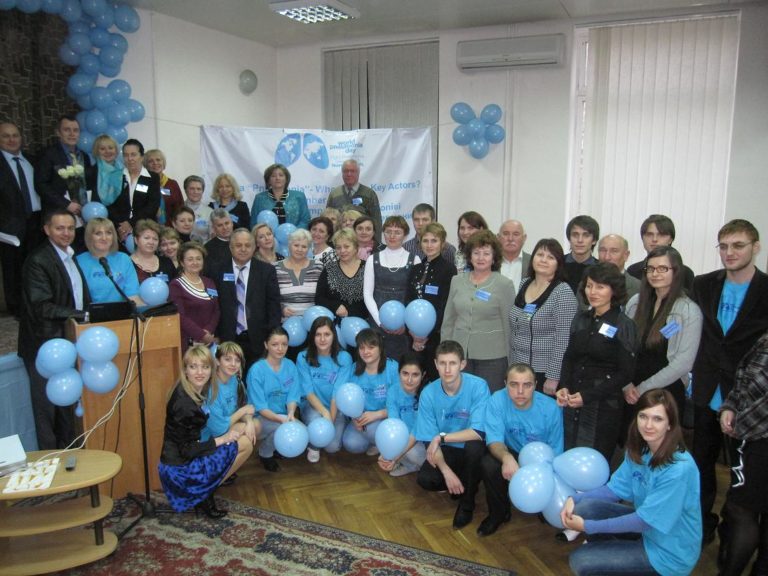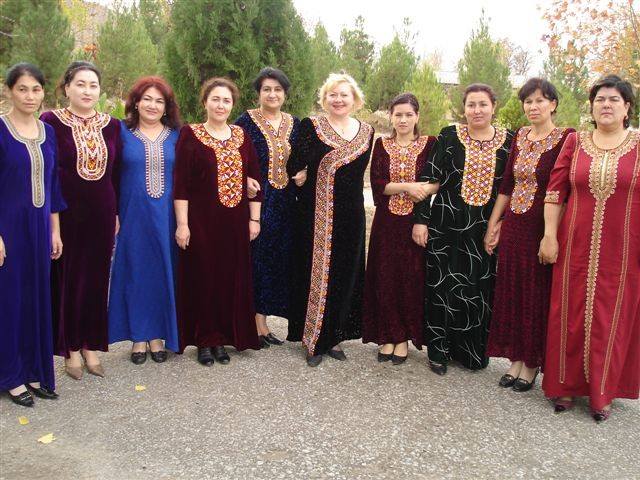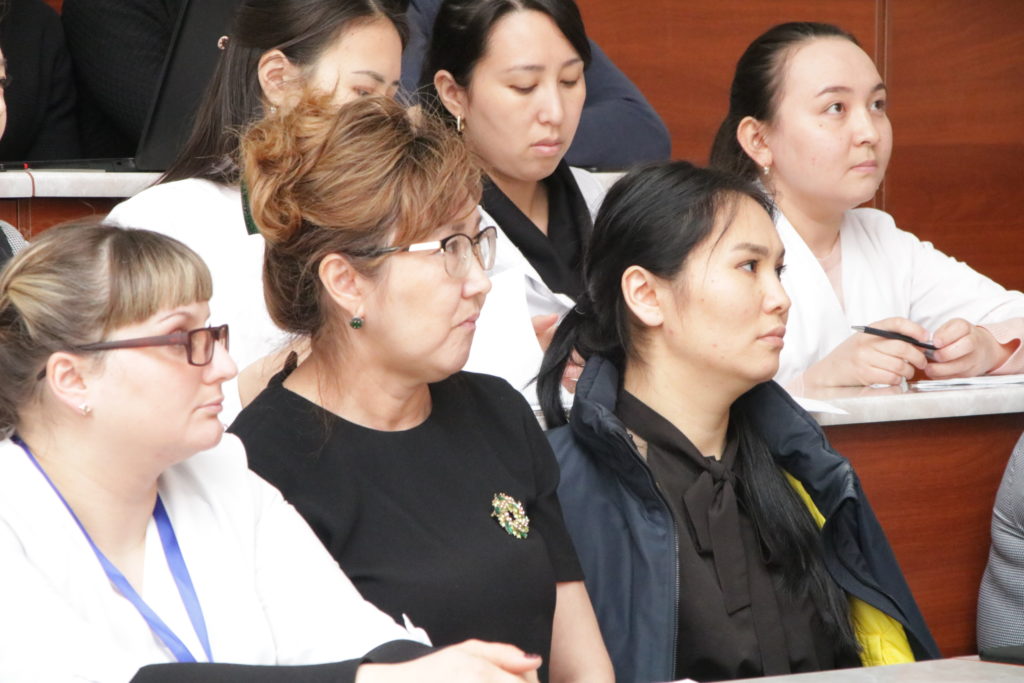 Honorary CoRSUM President is Professor Emeritus, Georgetown University School of Medicine, Washington, DC, where she directed the Division of Children's Health Promotion, Department of Family Medicine, and implemented and directed the Children and Medicines program at the United States Pharmacopoeia. She holds degrees from the Universities of Michigan, London, and Minnesota, and is the author of more than 100 books, book chapters, & professional journal articles. She developed a course to teach first year medical students how to be good prescribers and is best known for research in the US and abroad about children's behavior, knowledge, and attitudes toward medicines which provided the information needed to prepare educational materials and methods needed to teach children about medicines. On April 29, 2019, she was honored with the 2019 Distinguished Alumni Award by the University of Michigan College of Pharmacy.
Natalia Alex Cebotarenco, is an Executive Director of CoRSUM. Dr. Cebotarenco has been working in public health for twenty five years. Natalia Cebotarenco, PhD, is a  physician, clinical pharmacologist  regional specialist in rational use of pharmaceuticals, Formulary development, drug management, pharmacoeconomics and pharmacoepidemiology. Pharmacotherapy Formulary system establishing in framework of newly established Medicines and Therapeutic Committees in Moldova. She has been promoter and founder of the CoRSUM.  She holds degrees from the Medical Academy "Ivan Sechenov," Moscow, Russia. She has authored more than 70 book chapters and journal articles, abstracts primarily on the rational drug use.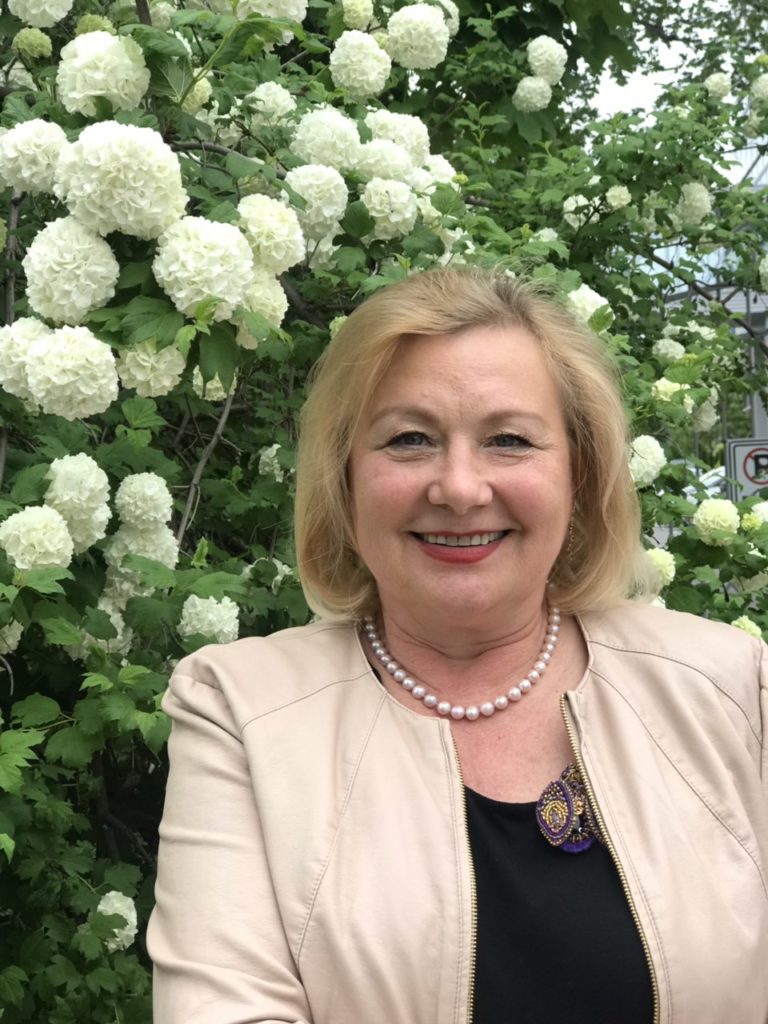 Anahit Ayvazean, MD, PhD, Head of Department of Rational Use of Drugs and Information,
Armenian Scientific Center of Drug and Medical Technology Expertise, Secretary General of  Armenian Phracologists, scientific organization. 
She is the composer of Armenian National Formulary (I edition), the co-author Armenian National Formulary of second edition and Armenian National Phytoformulary. Also she is the Editor in Chief of the Information Bulletin "Drugs and Medicine», member of ISDB. By this activity she provides the independent objective information to health professionals about efficacy and safety of drugs, important news of drug policy in the world. 
She directed the WHO program for improving study programs for pharmaceutical faculty in YerevanState Medical University.      
She has about 74 publications (articles and abstracts), 1 reference-book. Armenian National Formulary, 4 methodical text-books, text-book "Pharmacology of psychotropic and analgesic drugs" for student and physicians.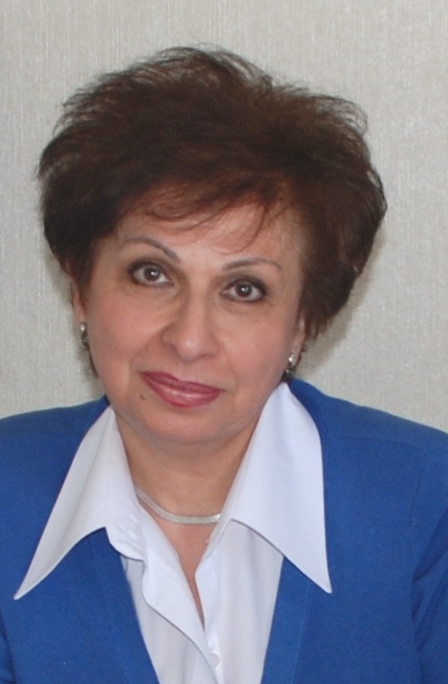 Anna Coretchi is a senior social journalist with over the 15 years experience in the field of social television programs and international events in Moldova, Ukraine, Kazakhstan, and other Eastern Europe and Central Asia Countries. TV – daily news programs on national television. 
7 years working with the CoRSUM   as and MEDEX Editor and a Program Coordinator for Medical and Social Program, including Antimicrobial Resistance Awareness Project and Children and Medicines Education Program.  Excellent understanding of regional social problems and strategies and policies of the non-governmental regional institutional development. 
The main fields of expertise are media and social relations, advocacy and lobbying of human rights, information gathering, development of programs in the field of public relations, public health and education, gender, institutional cooperation, personal communication and monitoring of program implementation. Long-term experience in the field of PR strategy development, training program design for leadership development, team-building and strategic thinking.
Raikhan Tuleutayeva, MD, CMS
Raikhan Tuleutayeva has been working at the State Medical University in Semei, January 2016- she is the head of the Department of Pharmacology and Evidence-Based Medicine.  Participated in the development of clinical protocols for diagnosis and treatment of the Republic of Kazakhstan. She is an independent accredited expert in the field of nephrology and therapy. The holder of the «Bolashak» scholarship, passed trainee in the specialty Public Health: Health System Reform, University of Chicago, Chicago, Illinois, USA in 2013y, «Good Clinical Practice (GCP) in Investigator Initiated Studies», Shwiss Tropical and Public Health Institute in 2014y, Increase the capacity to train trainers in master's courses in pharmacology and rational use of medicines», 2015, University of New South Wales, Australia. In 2018 completed fellowship in  Israel, Haifa by Issues of Clinial pharmacology and Pharmacotherapy in Theory and Practice.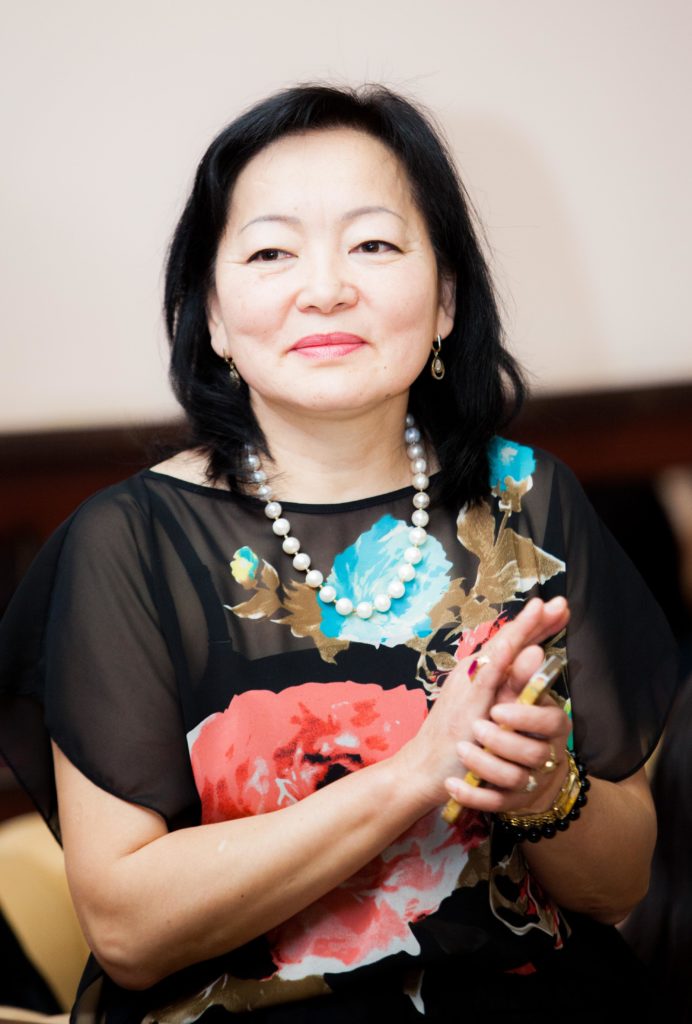 Svetlana Schetinina, Pharmacist, Assistance at the Pharmacy Department, State Medical and Pharmacy University of Moldova.  Coordinator CoRSUM Porgrams on Clinical Pharmacy, Childlren and Medicines, Medical Errors.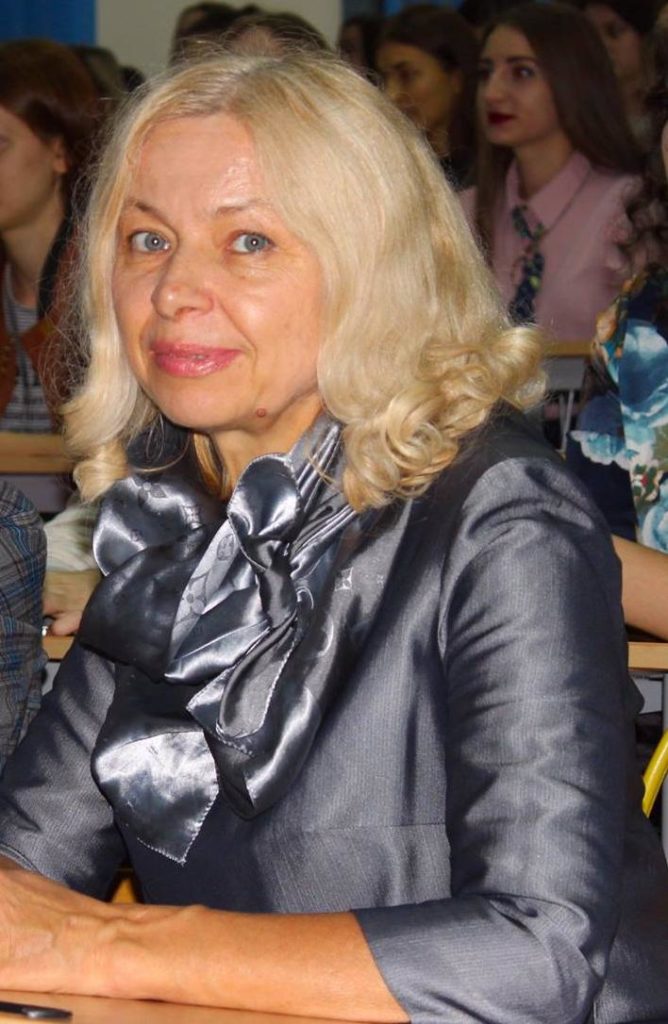 Sergiu Tchebotarenko. MD, Ph.D. Clinical Emergency. Coordinator of the Programs: Antimicrobial Rational Use and Antimicrobial Resistance.  Children and Medicines.  ABC/VEN, Drug and Therapeutics Committee Development. Program Establishing Pharmacovogilnace System in Uzbekistan, Tajikistan, Kazakhstan.   Research in Pharmacoeconomics and Pharmacoepidemiology conducting.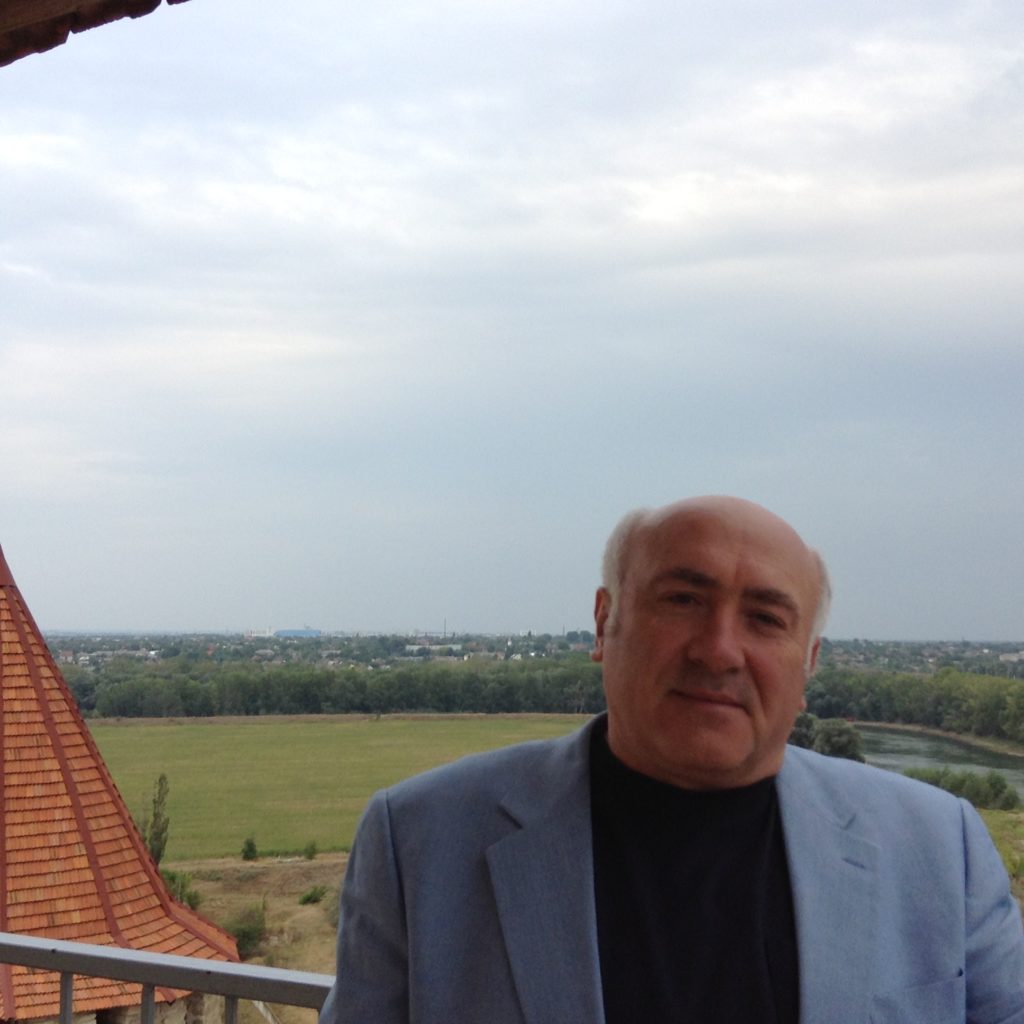 Elmira Satbayeva — PhD, associate professor, Head of Pharmacology Department, Asfendiyarov Kazakh National Medical University  Scientific interests: Preclinical studies of the safety and pharmacological activity of new drugs; The pharmacoeconomic and pharmacoepidemiological studies, monitoring the rational use of drugs;  
Six  manuals have been issued, more than 100 scientific articles have been published in international and Kazakhstan publications. There are 4 innovative patents. Elmira Satbayeva is a co-author of educational pharmacology programs for students in the «General Medicine», «Pharmacy», «Pediatrics» and «Biomedicine» specialties. She is the author of the following elective courses "Formular system", "Preclinical and clinical trials of new drugs", "Pharmacovigilance system", "Undesirable adverse reactions of drugs", "Pharmacotherapeutic aspects of drug use", "Fundamentals of pharmacogenetics" for magistracy and PhD students.  She organized the scientific and practical conferences on experimental and clinical pharmacology, the round tables, the training seminars for doctors on the rational use of drugs, the formulary system, and the problems of drug provision. Member of the Association of Clinical Pharmacologists and Pharmacists of the Republic of Kazakhstan;Expert of the Republican Center for Health Development of the Republic of Kazakhstań s Ministry of Health on the development of clinical protocols; Elmira Satbayeva is a Member of the Local Ethics Commission, member of the "Life science" scientific committee.