Children from kindergarten talk about medicines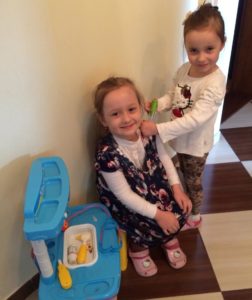 Children from Kazakhstan talk about antibiotic use in cold and flu.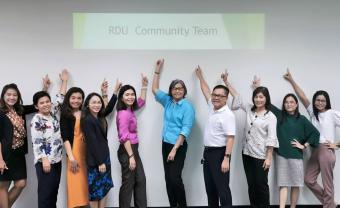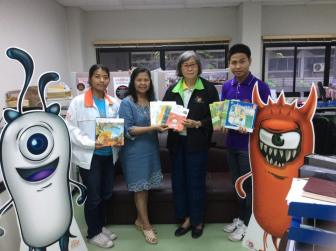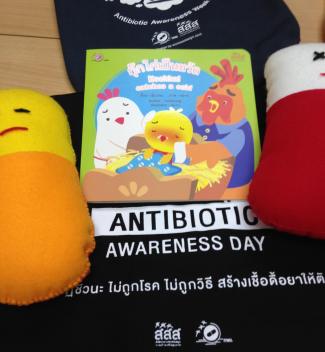 Drug System Monitoring and Development Centre, Chulalongkorn University in Thailand.
Dr Niyada K Angsulee, Chair of the HAIAP Governing Council
Niyada has been Manager of the Drug System Monitoring and Development Centre, Chulalongkorn University in Thailand.
She focuses on consumer protection, medicine policy, the drug monitoring system and regulating policy. She is also a member of the Expert Medicines Committee at National Level, the National AMR Committee, State and Creative Media Fund and is actively involved in international civil society organisations such as HAIAP.
The following problems occur with the use of medicines in the treatment of children and adolescents.
Often, medicines used are off-label and unlicenced.
Over-the-counter, traditional and herbal medicines are readily available,
but their use is generally not evidence-based and is often inappropriate.
Counterfeit and substandard medicines are widespread.
Abuse by teenagers occurs with non-medical prescription of legal
medicines and illegal drugs.
New and innovative medicines are available with a paediatric indication, but
with no evidence of long-term benefit and risk, e.g. the biological agents used as disease modifying antirheumatic medicines, such as etanercept.
The World Health Organization in 2007, launched the 'make medicines child size' «MMCS» campaign to ensure that children receive the right medicine in the right dose. The MMCS initiative defined 'child size medicines' as those with: appropriate strengths and, child-friendly characteristics such as suppositories, solutions and flexible solid oral dosage formulations. The United Nations (UN) member states were urged to make the procurement and supply of 'child size medicines' a priority and also ensure that there are corresponding legislative and regulatory measures for safe medicine use among children. WHO also accentuated the importance of children's medicines being based on the recent evidence of efficacy and safety for treating the specified children. Flexible solid oral dosage forms are considered most suitable for children at the global level especially for developing countries. The flexible solid oral dosage forms include tablets that are dispersible and can be used for preparation of oral liquids suitable for the younger age groups, powders, granules and pellets.
Назначение и применение антибиотиков при простудных заболеваниях и гриппе широко распространено, несмотря на известный факт, что, антибиотики не уничтожают вирусы. За последние 50 лет люди настолько полюбили антибиотики, что редко задумываются о целесообразности их приема. Если заболел ребенок, кто  первым стоит первым вопросом – вызывать врача или сразу же назначать антибиотики? Очевидно, что  это – родители детей. Поэтому, прочитав заглавие этой статьи, вы наверняка удивились: «Как может ребенок принимать решения в таком важном вопросе, как лечение гриппа и простуды? Как вообще может ребенок влиять на принятие решения родителями?!»
Publications about medicines for children